An Energy Vampire Novel
A hidden society of vampires—and the humans they love—are at the heart of this opening novel in a biting, all-original series from the New York Timesbestselling author of the Nightwalkers saga.


Rafe DaSilva is an energy vampire, soaking up nourishment from the sun—and, only when necessary, drawing sweet sustenance from humans who are pure in body and spirit. As the right-hand man to his queen, Rafe is a key player at a historic peace summit in New York City, which will unite the vampire nations against a common threat: the sycophants, who feed on humanity and kill indiscriminately. But Rafe's fascination with a beautiful blond police detective may put everything at risk.
Detective Renee Holden has never worked a homicide quite like this. The victim has twin puncture wounds on his neck, and the only eyewitness swears she saw a vampire. Now's definitely not the time to get distracted by a seductive stranger. But the suave, darkly austere, exotically handsome Rafe DaSilva is a hard man to deny, and as Renee falls under his spell, she also falls prey to his enemies. Desperate to protect her, Rafe lifts the veil on a shadow realm she can only visit—a world of intoxicating power, terrifying dangers, and forbidden pleasures.
Thirst by Jacquelyn Frank is a wonderful opening novel to a new vampire series. Frank delivers an intriguing view of vampires. Sexy and strong characters bring this story to life as a killer is found and brought to justice.
Renee is a tough as nails city cop whose chemistry with Rafe takes the story to a new level. I can't wait to see what happens next in the series. If you love vampires then you are sure to enjoy Thirst.
Available for purchase at
NEXT in The Energy Vampires series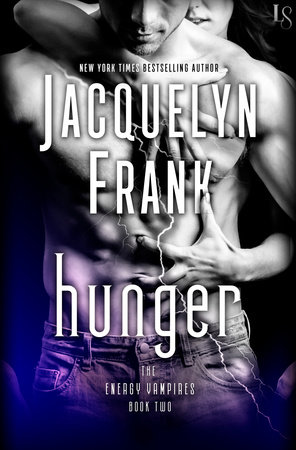 Jul 11, 2017
Publisher: Random House Publishing Group - Loveswept