Books-n-Kisses & Viviana, Enchantress of Books are in their final week of their Audio Book Lovin' Series and Viviana obviously was thinking ORGANIZATION! Check out what she says!!

I realized the theme after adding all the items for this week's post! Seriously, who wants your cord all tied in knots, right? I was able to find some awesome "Gift Idea For The Book Lover" with audiobooks in mind! Scroll down below and check out this week's items and let me know which is your favorite?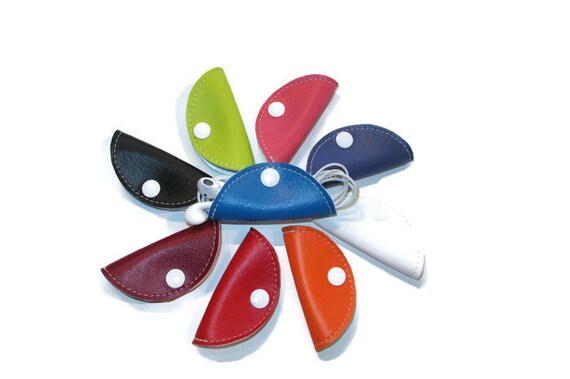 $6.00 (plus S&H)
Here's a fun way to keep your ear buds under control! Simply fold them up and snap them in!
Approximate dimensions:
Open - 3 1/4" in diameter
Folded - 3 1/4" wide and 1 1/2" tall
White snap, white stitching and white inside layer standard. Colors shown: chartreuse green, aqua blue, mediterranean blue, periwinkle blue, brown, cream/off white, white, grey, pink, red, orange, yellow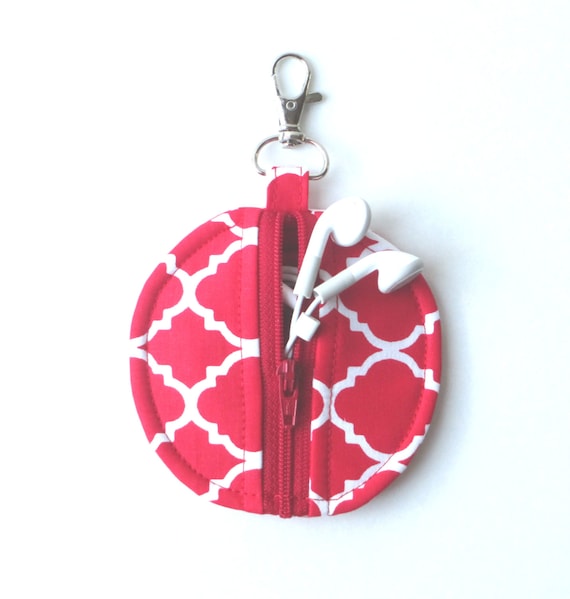 Circle Zip Earbud Pouch / Coin Purse - Red and White Quatrefoil
$7.00+ (plus S&H)
This is a great case to hold your earbuds and keep them from getting tangled up. It is also a great case for coins, lip balm, and other small belongings. Includes a keyring to easily attach to your keys.
Diameter measures about 4 inches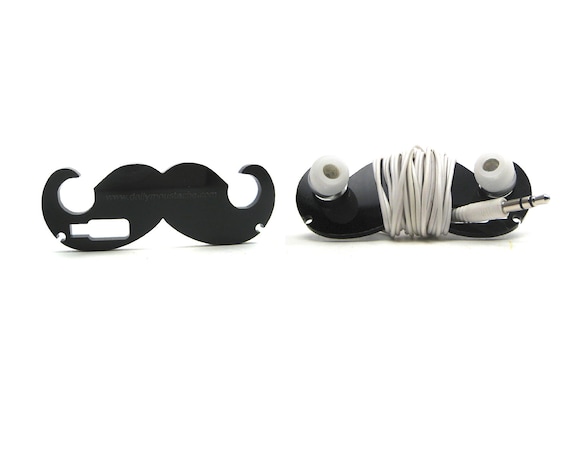 Dandy - Moustache Headphone Wrap for Earbuds (BLACK)
$5.00 (plus S&H)
Dress up your headphones with this handy dandy moustache! Its fashionable profile keeps your cords from getting hopelessly tangled up. Plus, if you need a quick disguise, you could use it as a fake moustache! (Fine Print: not guaranteed to work as a convincing disguise).
-Fun design. It looks so sharp, I decided to call it "Dandy."
-Fits earbuds like the ones pictured (not included). More than one way to wrap! Not all earbud styles have been tested, so it is possible that it may not fit yours. Fits apple and assorted in-ear earbuds similar to skullcandy. You can lock the upper (thin) part of the cord in place using the clips on the sides.
-It's small enough to fit in your wallet, at 3 x 1.1 x .1 inches! (not recommended if you keep your wallet in your back pocket. Dandy is tough, but fairly rigid, and may break if subjected to bending.)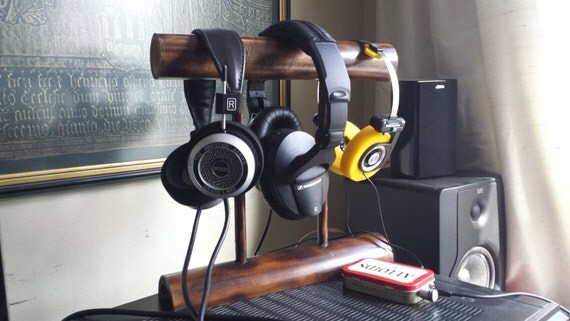 Bamboo Headphone Stand
$25.00 (plus S&H)
SHIPPING: $10 PER STAND (U.S.) and $15 PER STAND (CANADA).
These 11.5"x`11.5" Bamboo Headphone Stands (Rods are 4 inches from each edge, with 3.5 inches between) were originally made as a custom order for a customer who saw our bracelet displays and asked if we could make a larger version to accommodate her sound equipment. We gladly took on the challenge, and were pleasantly surprised by the outcome.
Please find more information within the listing at the Store.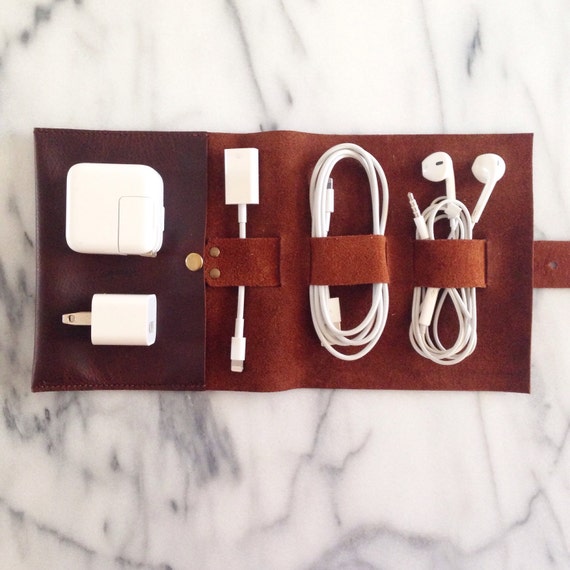 Cord Wrap - Cord & Plug Organizer
$44.99 (plus S&H)
Cord Wrap
100% Handcrafted
100% Premium Leather
An elegant solution for tangled cords and vanishing chargers.
Whether it's on campus or on an adventure. Whether you are commuting to work or at your favorite coffee shop the Cord Wrap is perfect to keep your cords organized and all in one place.
Cord Wrap holds 3 cables & 2 plugs. A simple way to wrap your USB cords, earbuds, and plugs. Perfect for traveling. 5.6" L x 2.2" W (wrapped), 12.30" L x 5.6" W (unwrapped). Premium leather with metal button closure.
Shown in Antique
If items are no longer available, please contact the seller to request further information.
Click here to see more gift ideas!!
Visit us every Wednesdays for more awesome gift/present ideas for you or the
Book Lover in your life!!!